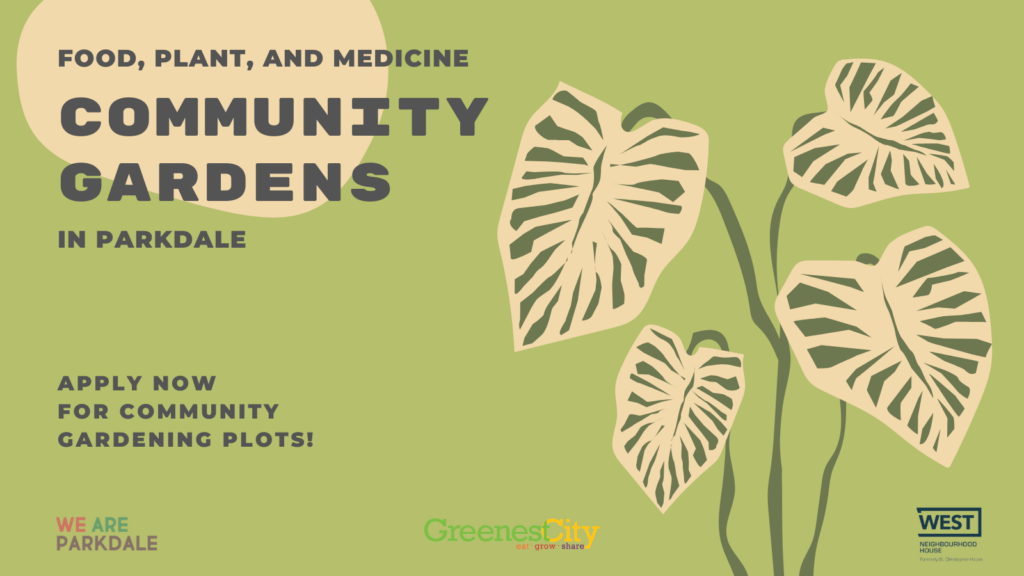 There are 7+ community and pollinator gardens in Parkdale.
The following community gardens currently have plots available for Parkdale community members:
• Melbourne Parkette Garden – https://www.facebook.com/masarykfriends/
• Bonnie Storr Garden – 17Closeavegarden@gmail.com
• St Joe's Community Garden – alyw5885@gmail.com
• West Lodge Community Garden – westlodgeparkcommunitygarden@gmail.com
You can learn about more community gardens in Parkdale on the Co-Design Parkdale map (https://commonspace.mysocialpinpoint.ca/directory#/), which has more details about each garden. Toggle on the right bar where it says Community Gardens, and they will appear on the map. If you are a gardener in Parkdale and would like to connect with other gardeners, please contact parkdalecommunitygrowing@gmail.com.