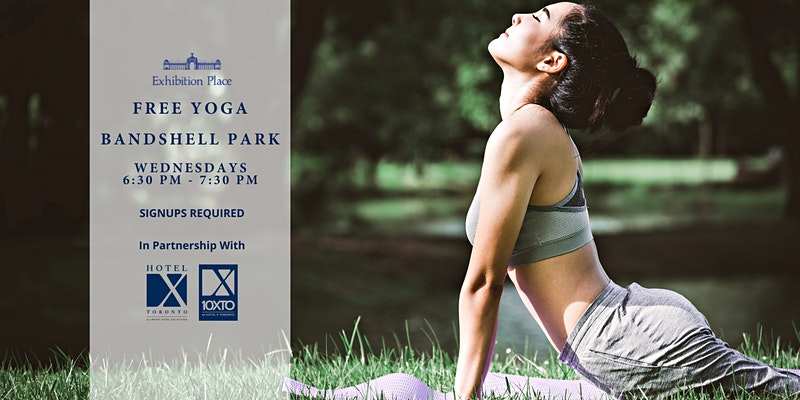 Exhibition Place has partnered with 10XTO and Hotel X Toronto to provide FREE Community Yoga classes for community members.

Every Wednesday from May 25th – June 29th from 6:30 – 7:30 pm at the Bandshell Park – 100 Prince Edward Island Crescent.
View the schedule below & remember to bring your yoga mat!

Sign up HERE.