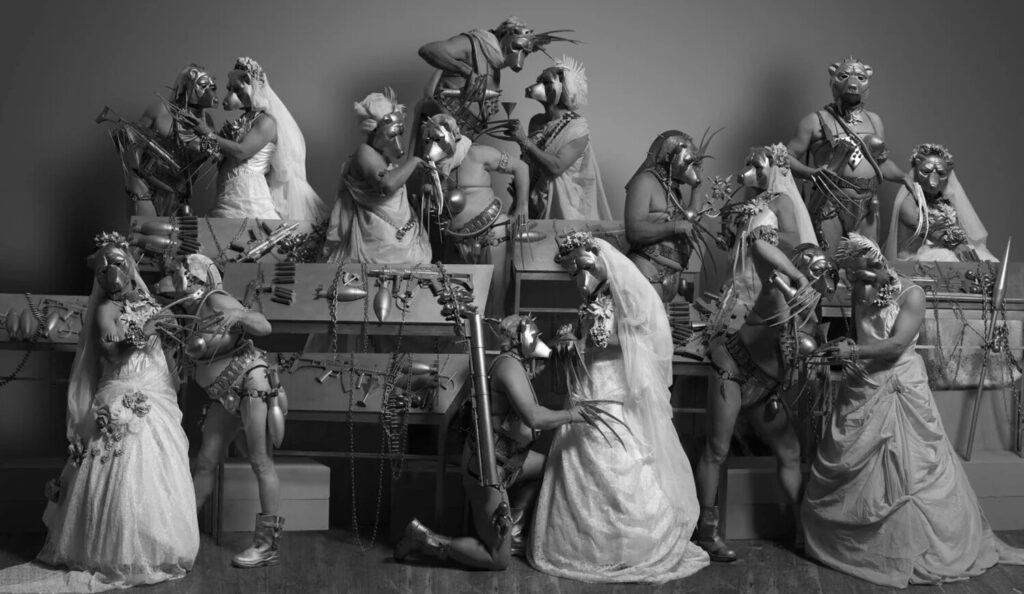 Renowned Ukrainian artists, Mykola Zhuravel and Daria Tishchenko Zhuravel witnessed firsthand the turmoil and uprising that led to the ouster of former Ukrainian President Viktor Yanukovich during the 2014 Revolution, and the ongoing political tensions that have reached a boiling point with Russia's hostile attack on Ukraine.
The multi-media exhibition poignantly transforms their memories of the uprising and its aftermath into vivid abstract portrayals – artworks, sculpture, photography and film – that encapsulate what it is like to live in the shadow of a hostile giant.
Throughout the Toronto exhibition, both Mykola Zhuravel and Daria Tishchenko Zhuravel will be working as Artists in Residence at the CNE's Withrow Common Gallery. Guests can observe "art-in-the-making" as the two artists work on pieces.
Date: April 21 to May 29, 2022
Time: Thursdays & Fridays: 6 pm to 9 pm; Saturdays & Sundays: 12 pm to 5 pm
Location: 200 Princes' Blvd., Queen Elizabeth Building, Exhibition Place
Tickets are pay what you can on Thursdays and Fridays and $15 + HST on Saturdays and Sundays. Net proceeds from ticket sales will be donated to the UN Refugee Agency (Canada): Ukraine Emergency. Tickets are available HERE or in person at the gallery.  
Invasion Redux will be featured as a part of Doors Open Toronto with free admission on Saturday, May 28 and Sunday, May 29.