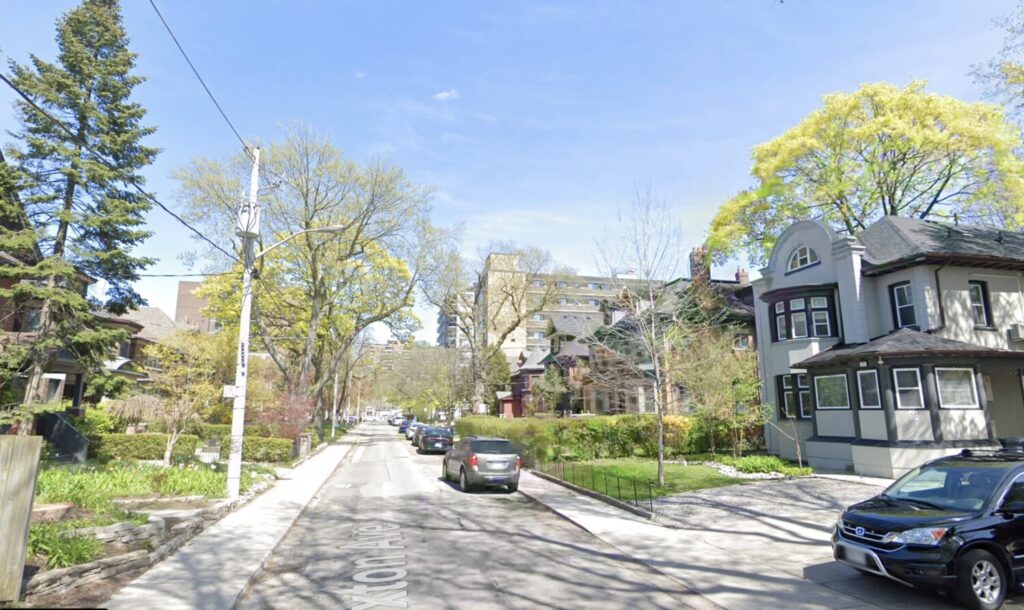 We are extremely concerned to hear of at least the third major fire on Laxton Avenue in Parkdale within a 1 year period. 
Laxton Avenue is a small street — approximately 210 meters long — south of Queen St. W. that runs east-west between Dowling Avenue and Jameson Avenue.  There is a mix of houses on the street and low-to-mid rise apartment buildings. 
In May 2021, there was a fire at the rooming house at 9 Laxton Avenue. Then on 2 December 2021, there was a fire at the Native Family Services residence at the northeast corner of Laxton Avenue and Dowling Avenue. Now, last night (17 January 2022), there was a fire at 4 Laxton Avenue. 
This is concerning for such a small street.
 There have also been several major fires elsewhere in Parkdale, including the January 2021 fire which displaced 12 men from a rooming house at 24 Callender Street; several apartment building fires on and near Jameson Avenue; and a significant fire at the southwest corner of Dowling Avenue and King Street West in December 2019.  
What is being done in terms of promoting fire prevention and fire safety in Parkdale?