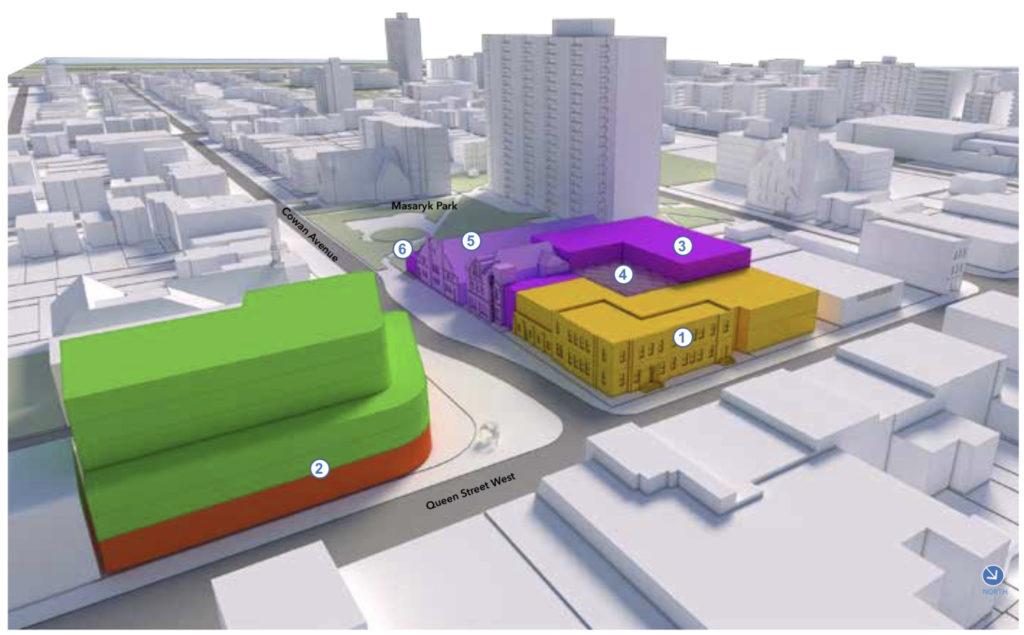 Parkdale Hub project (at Queen & Cowan intersection) – a City of Toronto study that is exploring opportunities to enhance spaces for program delivery and affordable housing in the Parkdale community.
On December 11, 2019, Toronto City Council's Executive Committee will consider a report from City staff on the Parkdale Hub project. This report provides an overview of the findings from the Feasibility Study that has been underway since 2017. It also recommends next steps for moving the project forward. The report is now available to review on the City's website, through the following link:
http://app.toronto.ca/tmmis/decisionBodyProfile.do?function=doPrepare&meetingId=15476#Meeting-2019.EX11
If you would like to comment or speak on the Feasibility Study please contact the City Clerk through a link on the agenda item EX11.6.