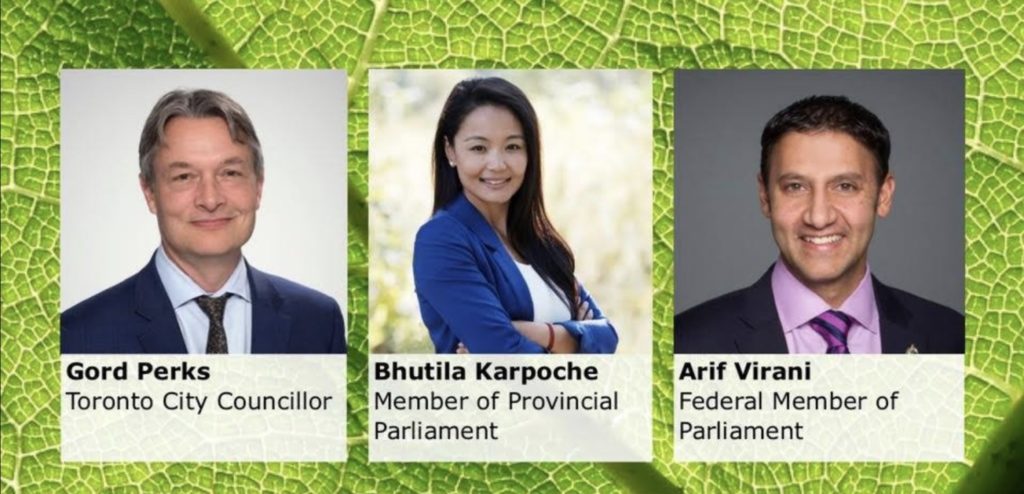 Join your elected representatives and environmental community groups in Parkdale-High Park to co-create a climate action plan.
Join your elected representatives from all 3 levels of government (Gord Perks, Bhutila Karpoche & Arif Virani) and various Parkdale-High Park environmental groups. We will ALL work together to design a community action plan to address the climate crisis.
The event is free, but please do RSVP so they can prepare better. Donations at the door appreciated.
Date: Wednesday Nov. 13, 2019
Time: 7: 00 pm – 9:00 pm
Place: 95 Lavinia Avenue – Swansea Town Hall, Rousseau Room