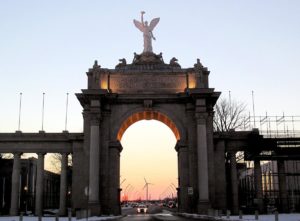 It's YOUR turn to talk about the future of Exhibition Place.
Exhibition Place is in OUR backyard – for some it is their backyard (local park and green space).
Eleven local residents' groups from the area have put in hundreds of volunteers hours in public meetings, working groups, written reports and held community meetings regarding what happens to this PUBLICLY OWNED LAND. Here is what the PRA and West Side Community Council (WSCC) have to SAY.
To view and comment on the draft vision and guiding principles for the Exhibition Place Master Plan come to this public meeting. Check out the City's information.
Date: Thursday, October 10th, 2019
Time: Doors Open at 6:00 p.m. to 8:30 p.m.
Presentation/Q&A: 7:00 p.m.
Place: 105 Princes' Boulevard – Room 201ABC (Beanfield Centre – elevator available at North Entrance)