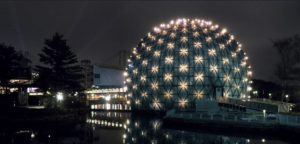 To ensure our city and our residents have a say on its future, an Ontario Place Subcommittee has been struck by the Toronto East York Community Council. The first meeting of the Subcommittee of Ontario Place will be on Tuesday March 5th at 5:30pm, City Hall, Committee Room 1. We are encouraging residents of Parkdale to attend, and to register to speak to share your views on Ontario Place with TEYCC. They will also be considering a detailed report from City staff on the history and status of Ontario Place, and more.
The West Side Community Council of which the PRA is a member has registered to speak. We encourage you to do the same…this is an important piece of publicly owned land at the foot of Parkdale.
To register to speak on March 5th, please email teycc@toronto.ca.
Date: March 5th, 2019

Time: 5:30 p.m. – 8:30 p.m.
Place: 100 Queen St. W. (City Hall, Committee Room 1)