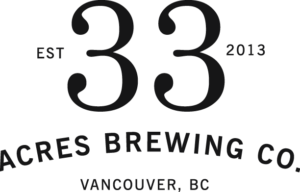 Vancouver based 33 Acres Brewing Company will be holding a pre-hearing meeting to discuss their proposed plans for 376R Dufferin Street.
They are proposing to renovate the existing one-storey industrial building to include a craft brewery, retail store, restaurant and associated outdoor patio. These uses are currently not permitted at this industrial site.
Details regarding the proposed renovation will be available at the community meeting. Their Committee of Adjustment application is available on-line by searching the City of Toronto's Committee of Adjustment – Development Application Centre – Reference # A1222/16TEY.
For more information or should you have questions and are unable to attend, please contact Joshua Michnik via email: toronto@33acresbrewing.com
Date: Wednesday, March 1st
Time: 7:00 p.m. – 8:30 p.m.
Place: 1303 Queen St W. – Parkdale Library (basement – Meeting Room A)