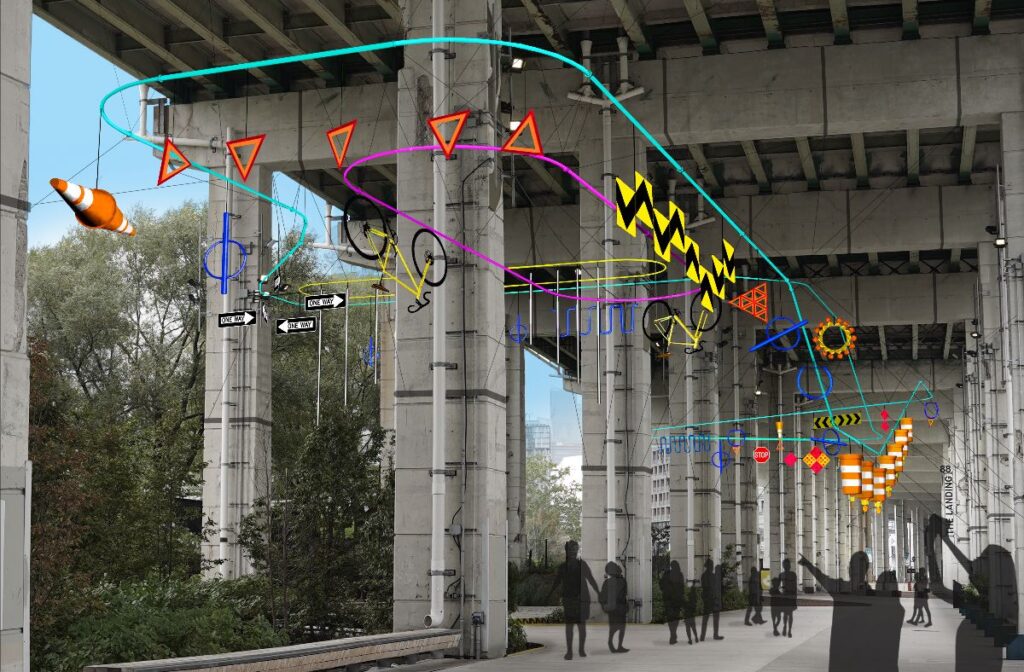 Spring has sprung, the sun is shining, and The Bentway is thrilled to announce their Summer 2022 season, STREET: a constellation of free art installations, roving performances, conversations, and celebrations that play out on our shared roadways, sidewalks, and public spaces.
The pandemic prompted cities around the world to reconsider the role of their streets. These familiar routes, previously reserved for vehicles, became sites for renewed improvisation, innovation, and action. People questioned what these spaces could do, and even the complex histories their names hold.
Running May 26 to August 21, STREET brings together artists, urban planners, educators, and changemakers from Canada and beyond, inviting the public to see the streets of Toronto anew – both under the Gardiner and beyond.