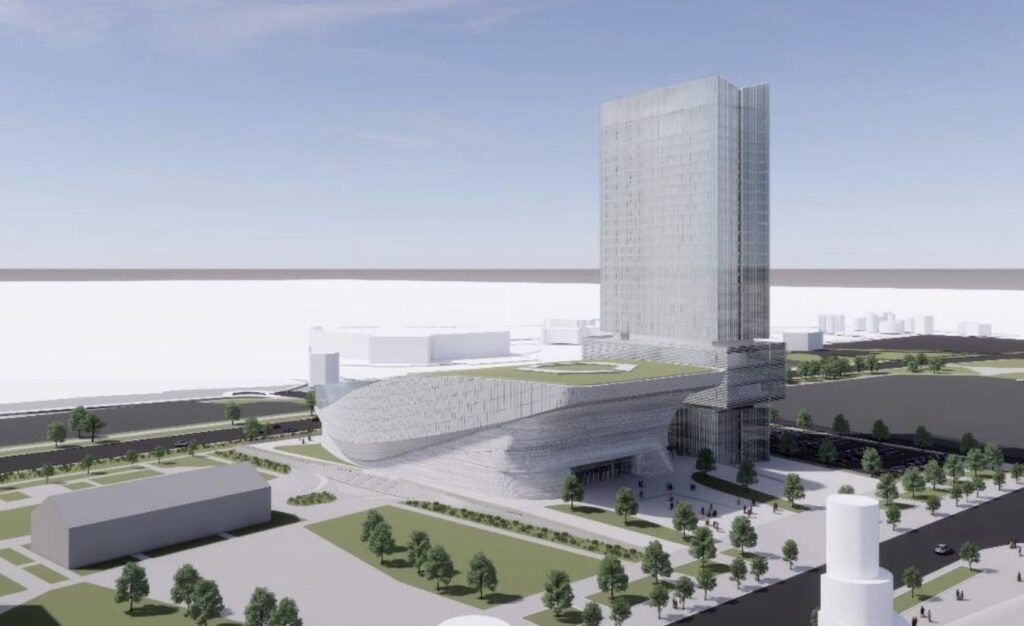 The new proposed addition to Hotel X located in the Exhibition Place grounds is progressing. This is the communities opportunity to see the current proposal for Phase 2: 30-storey, 382 suite hotel which is connected to a 7,000 seat venue that will host E-sports events, concerts and other large gatherings. A surface parking lot of 108 spaces is proposed.
Join the Virtual Community Consultation Meeting to provide feedback and hear the next steps for the application for site plan approval – Tuesday, March 22, 2022 Time: 7:00 – 9:00 PM.
Register to Join Online or by Phone:
Click HERE or Go to http://www.toronto.ca/cpconsultations Search for the address: 2 Strachan (Hotel X Phase 2),
Click "Register" in the Webex Meeting column Fill in the Registration form, including your email.
Check your email: you will receive an email from messenger@webex.com with links to join online, as well as a telephone number and access code if you prefer to call into the meeting under "Join the audio conference only". Having trouble? Email Colin Wolfe at colin.wolfe@toronto.ca for help