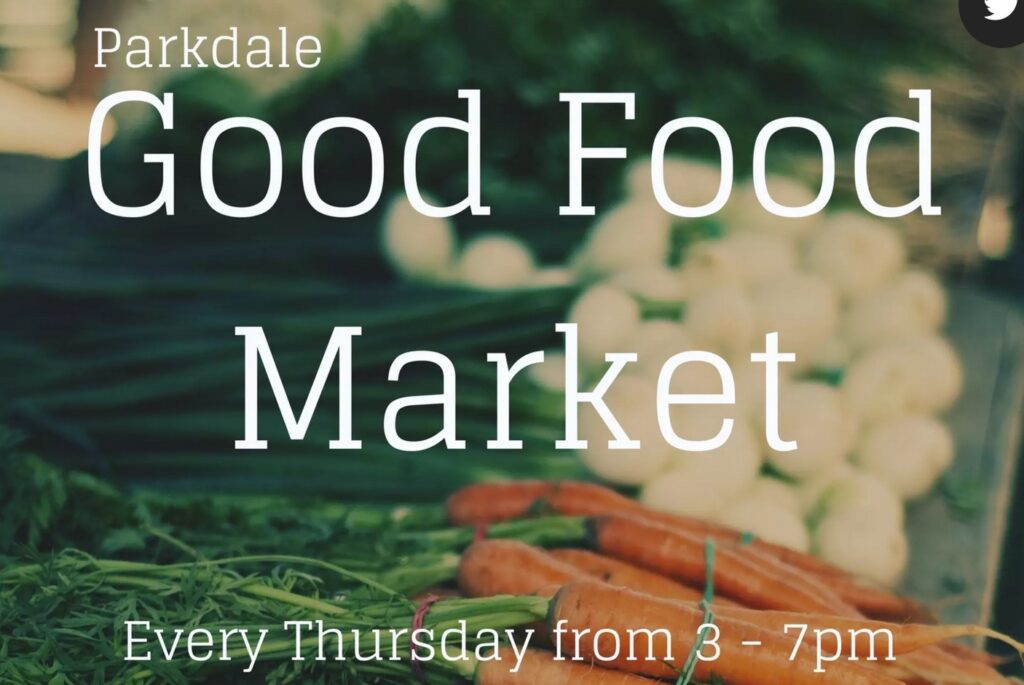 Parkdale Good Food Market opens on Thursday from 3 pm to 7 pm at Masaryk Park (on Cowan Ave. south of Queen) and continues till October 1st.
The Parkdale Good Food Market brings together
low-cost and local produce (veggies, fresh fruit, and herbs)
to the community in Masaryk Park every Thursday afternoon throughout the summer. Brought to you by
Greenest City.