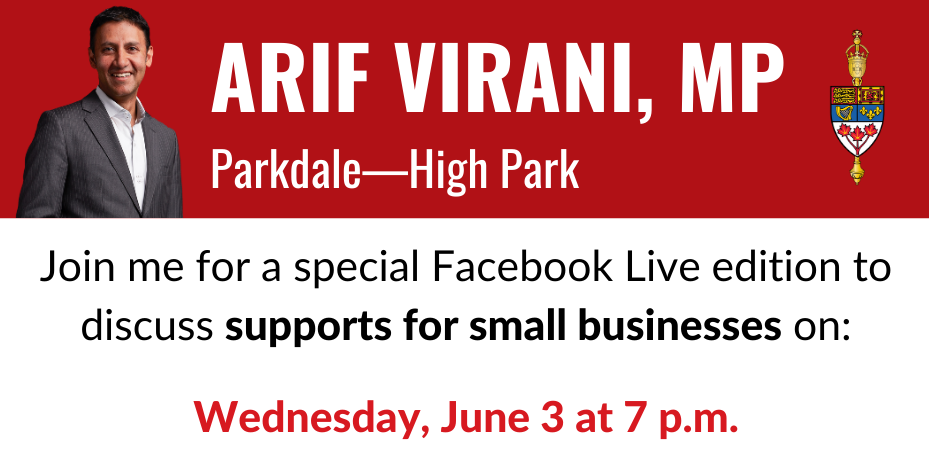 You are invited to join our MP Arif Virani's next Facebook Live Ask Me Anything: special edition for SMALL BUSINESS on Wednesday, June 3 at 7 p.m.
The event is reserved for small business owners living and/or working in the Parkdale-High Park riding. The hope is to ensure as many small businesses and small business owners here in Parkdale–High Park have the opportunity to participate and ask questions about federal government support programs directly to MP Virani.
You can tune in on MP Virani's Facebook Page HERE.
Follow MP Virani to receive a notification when he goes Live!
DATE: Wednesday, June 3rd, 2020
TIME: 7 p.m.
PLACE: Facebook