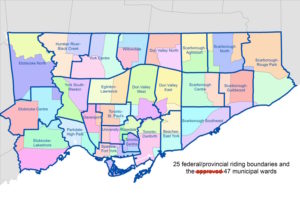 With the reduction in size of Toronto's city council, our ward boundaries have been redrawn. We are now in Ward 4, Parkdale-HighPark (details HERE).
It is more important than ever to learn about what is going on in your community, so please join us at the PRA's up-coming Municipal All-Candidates' Meeting to hear from and ask questions of the candidates running for city council in our ward. Stay tuned!
Since 2005 your neighbours have been building a better community through their work for the Parkdale Residents Association. Help carry on the tradition! There is interesting work to be done and YOU can help.
Become an active member of the PRA.