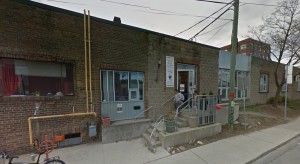 City Planning is holding a Public Consultation to review the 6 Noble Street Development Application.
This application proposes a 14-storey mixed-use building comprised of commercial space located on portions of the first and second floors, 174 residential units, and two levels of underground parking.
The Preliminary Report will be available April 25th on-line through the 2017 Toronto and East York Community Council (TEYCC) Meeting agenda at http://bit.ly/2oDilH4 or here. The Report will also be available at the meeting.
You will have an opportunity to learn more about this application, ask questions, and share your comments.
Date: Thursday, May 4th
Time: 6:30 p.m. – 8:00 p.m.
Place: 1303 Queen St W. – Parkdale Library (basement)