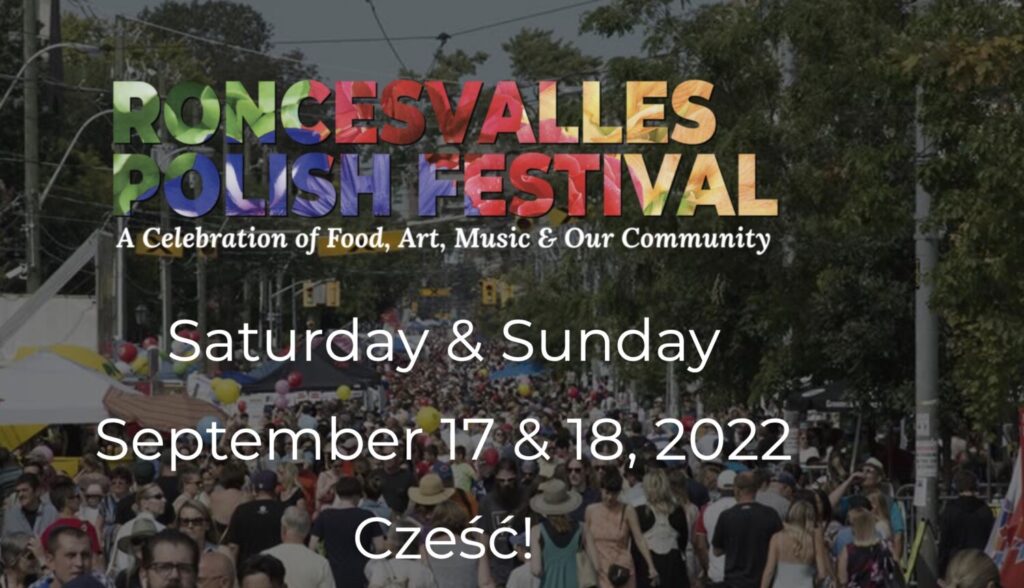 It's been a long 2 years since we were able to gather together to celebrate the Roncesvalles Polish Festival and the unique heritage of this neighbourhood.
Building on the long history of the Polish Festival, that will include fan favourites, like Polka and pierogis, together with a renewed focus to celebrate a broader range of local artists, musicians and, of course, food.
Well-known as one of Toronto's most vibrant, unique, and creative communities, attendees will find a fantastic variety of global cuisines from local eateries, as well as performances by talented local artists and musicians, including Indigenous programming and family-friendly activities.
Whether it's your 1st or your 15th, welcome to Roncesvalles Polish Festival!