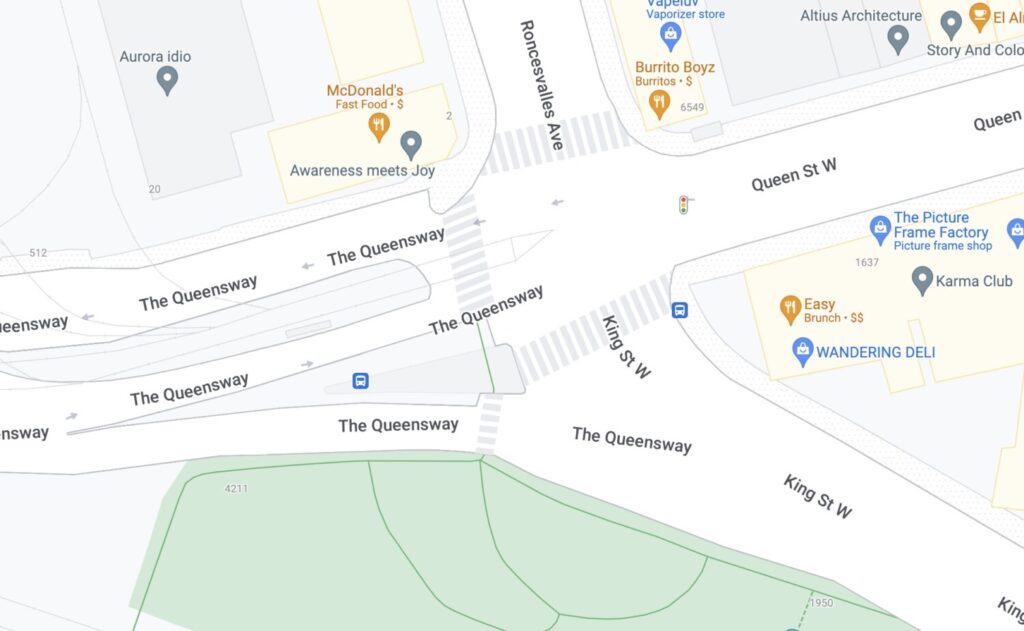 Stage 2 work is expected to be completed on September 3, 2022. Upon completion, all travel lanes on The Queensway (Parkside Drive to Roncesvalles Avenue) will be restored, and King Street West will also re-open at the KQQR intersection and northbound access to Sunnyside Avenue from The Queensway will be reinstated. The 501/301 Queen streetcar will also resume regular service via Queen Street West and The Queensway.
The final stage of construction is expected to start on September 4, 2022. This stage will require a full road closure of Roncesvalles Avenue from Queen Street West to Harvard Avenue. The planned TTC platform work from Harvard Avenue to Dundas Street West will require short-term lane closures and parking disruptions.
The City invites you to attend a virtual Public Information Event to learn more about the construction/improvements completed to date and what to expect during the final stage of construction work. This will be taking place Thursday, July 28th at 6:30 PM.
To register for the event, please see the following link:
https://www.toronto.ca/community-people/get-involved/public-consultations/infrastructure-projects/king-queen-queensway-roncesvalles-construction/news-construction-kqqr-construction/