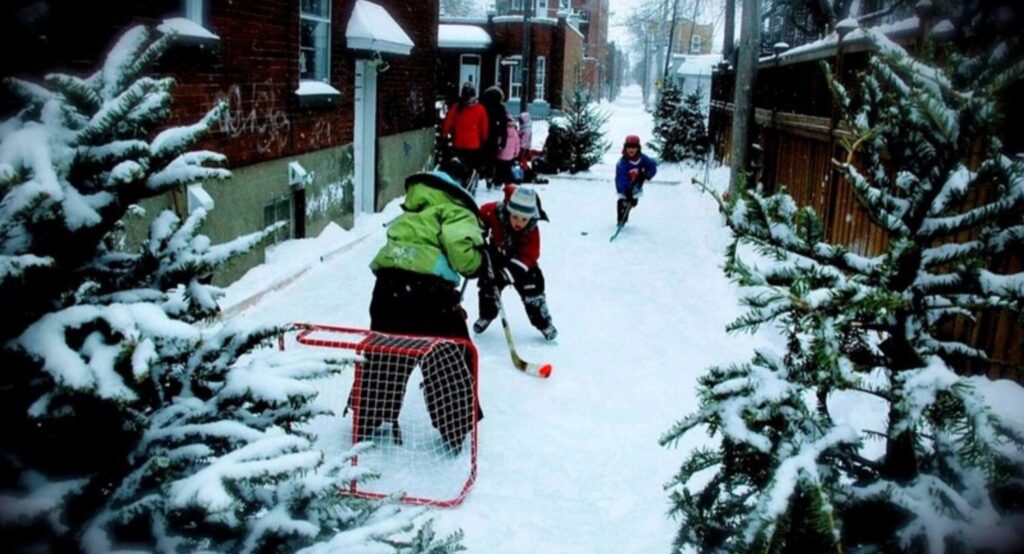 Winterways will create high-quality public space to help build resilient communities in ALL seasons.
COVID-19 has disrupted Toronto's communities and pushed life almost completely outdoors. Public spaces were the settings for our summer celebrations, casual catch-ups, culture, performances, and dining — but Toronto is a four season city, and our public spaces are not designed for winter.
With indoor spaces off-limits for public health reasons, we need to adapt our outdoor public spaces to support resilient communities and healthy public life year-round.
Winterways is an urban adaptation project that will work in 3 communities to transform 3 laneways into welcoming winter spaces that facilitate outdoor public life in the cold months: creating a high quality of everyday community life throughout the year, and giving Torontonians more broadly an additional incentive to get out and explore our unique neighbourhoods.
The project will kick off in March 2021 with a review with the three communities of their most acute winter public space challenges, and will be implemented in Fall 2021 to create winter-friendly places that build all-season community resilience in Winter 2021-22 and beyond.