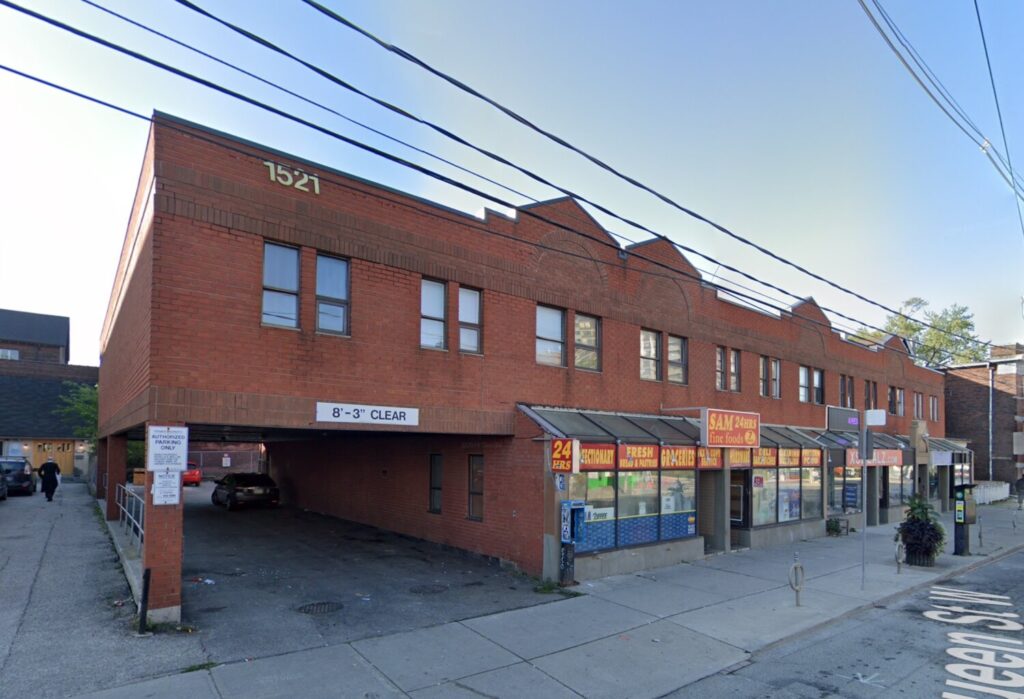 The City is holding a Virtual Community Consultation meeting for this development application.  The meeting will be on-line and by phone. For many Parkdalians, this is a new way to participate in a development application presented to local residents.
The proposal 1521 Queen St. W. is to allow a new 8-storey mixed-use building with commercial/retail on the ground floor and 78 dwelling units on the upper floors, 72 bike parking spaces, and 3 car-share spaces. More details on the application can be found here: https://aic.to/1521QueenStW and review Support Documentation. The property is currently a 2-storey mixed-use building.
To participate in the virtual meeting on the day of the event go to http://www.toronto.ca/cpconsultations for details. You can call Councillor Gord Perks of for information at 416-392-7012.
BSAR Development, the developer was responsible for the unlawful evictions of 27 community members at this site in 2015 (click HERE for more info). This developer reached a court settlement of $29,500.
Date: Wednesday, Sept. 9th, 2020

Time: 6:00 p.m. – 7:30 p.m.
Place:  On-line event