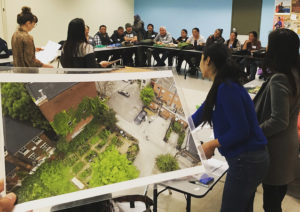 Celebrate the successful purchase of Parkdale Neighbourhood Land Trust (PNLT) & Greenest City's first piece of community-owned land and get a first-hand look at the 3-D model design!
Enjoy delectable hot chocolate and mulled cider, local fruits of the season, $2 samosas and momos plates of food.
Tours of Greenest City's spaces and places
Date: Saturday, Oct.. 7th
Time: 3:00 p.m. – 6:00 p.m.
Place: Behind the Parkdale Library and 201 Cowan Ave.