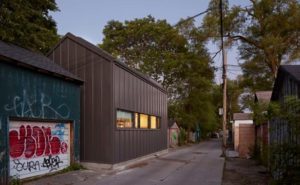 In August 2018, as part of the Changing Lanes initiative, City Council approved Official Plan and Zoning By-law amendments to allow the construction of laneway suites in the Toronto and East York District. The City is now considering expanding these permissions to additional areas across the City.
Information on Laneway Suites, including previous City reports and the laneway suites Zoning By-law, are available HERE.
The Toronto City Planning Division is hosting a series of drop-in consultation meetings to discuss the proposed expansion of laneway suite permissions. At these meetings, City staff will be on hand to answer questions and provide information about the expansion being considered. Please feel free to stop.
Date: Wednesday, May 1st, 2019

Time: 7:00 p.m. – 9:00 p.m.
Place: 55 John Street, Room 308/309 (Metro Hall)